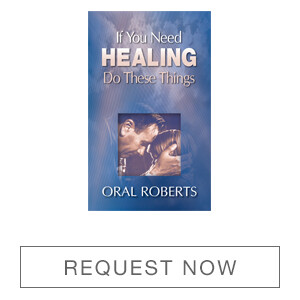 Oral Roberts has said, "During my ministry, I have personally laid hands on over a million people in prayer, thousands of whom had been given up because there was no known medical cure. And I am convinced that no disease is hopeless—none is incurable—for God can heal all sickness. His power has no limits or barriers when we center our faith in Him."
Does sickness come from God or the devil? Does God sometimes send sickness to punish us for some sin or wrongdoing?
Sickness is not placed in your body by a loving and good God. Jesus never told anyone that sickness was God's punishment or God's will. God wants to heal your body, not afflict it, a truth backed up by many Scriptures. (See the list of healing Scriptures.) The author of both sickness and sin is the devil, and Jesus rebuked both sickness and sin whenever he confronted them. The Apostle Peter made this plain when he preached the Gospel to Cornelius and his household. He said, "God anointed Jesus of Nazareth with the Holy Spirit and with power, who went about doing good and healing all who were oppressed by the devil, for God was with Him" (Acts 10:38 NKJV). God does not send sin or oppression. He delivers. He does not send sickness or disease. He heals.
Should we exhaust all other resources before going to the Lord for healing? Is it okay to use doctors and medicines?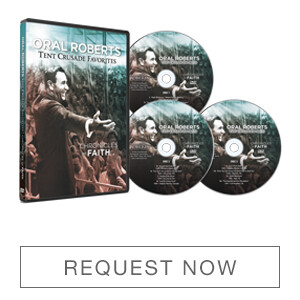 There is nothing in the Bible that indicates a Christian can't use doctors and medicine in order to be healed. James 1:17 NKJV says, "Every good gift and every perfect gift is from above, and comes down from the Father of lights." All healing power is of God. The ability of doctors and medicines to help us is a God-given ability, and much healing is brought about through medical skill. God's power doesn't diminish when we use medical science. His ability to do miracles doesn't negate the power He has given to doctors and medicine. But God is always the final authority for anything in our lives. We always have the privilege of going to God first, last, and always. The important thing is the right use of our faith. Whether we receive healing through medical science or through a miracle, we should give the glory to God, who is our Healer.
What is the best way to pray for my own healing or someone else's healing?
The effectiveness of our prayers does not depend on the words we use or how often we repeat them, but rather on meeting God and the conditions set out for us in the Scriptures. To receive healing, we must have faith in God's power and in His desire to heal us. Once we are ready to release our faith to God, we can pray for healing according to the Word of God. John 14:14 NKJV says, "If you ask anything in My name, I will do it." When we release our faith for healing and pray in Jesus' name, we know that God has heard us, and we know we have the answer. At this point, we can stop asking God and begin thanking Him for the answer.
Do I need to go to a special healing service or have someone lay hands on me and pray for me in order to be healed?
No, you do not have to go to any special place or have anyone lay hands on you for you to be healed. It is Christ who heals, and Christ is everywhere present at the same time. It is not important whether you are first in the prayer line at a healing crusade or last in line. It doesn't matter whether you are sitting at church, driving your car, or resting at home. To receive healing, the important thing is to make contact with your Healer, Jesus Christ, who is everywhere. Healing comes when you have faith for healing and when you reach out to God with that faith. You can believe God and receive healing right where you are.
What is the significance of anointing a person with oil or using a prayer cloth?
The anointing oil is used as a point of contact to help a person release his or her faith. This is taught in James 5:14–15 NKJV: "Is anyone among you sick? Let him call for the elders of the church, and let them pray over him, anointing him with oil in the name of the Lord. And the prayer of faith will save the sick, and the Lord will raise him up." Use of the oil is symbolic of our dependence on God. The important thing when you are anointed with oil is to release your faith to God for your healing.
Like anointing oil, a prayer cloth can be used as a point of contact to release faith for healing. The Apostle Paul sometimes made use of prayer cloths. This is described in Acts 19:12 NKJV: "Even handkerchiefs or aprons were brought from his body to the sick, and the diseases left them and the evil spirits went out of them." The thing that counts is not the prayer cloth itself, but rather our faith in Jesus Christ. Anointing oil and prayer cloths simply help some people to release their faith for healing.
What do I do if my healing seems slow in coming?
Many times, healing is a gradual process. It doesn't always come instantly. When healing seems slow in coming, you may be tempted to get discouraged or to think you don't have the faith for healing. Perhaps it is simply taking time for your body to heal. Or perhaps there's still something you must do before God's healing power can be fully released to work in your life. If your healing seems slow in coming, these suggestions may help you to receive your healing.
Let the Word of God become real to you. Sometimes, we hear the Word and know it's true in our heads, but it hasn't become real in our hearts yet. If that is your struggle, you can build faith in your heart by reading, listening to, and meditating on God's Word about healing. Faith comes by hearing and receiving the truth in God's Word. You may need to spend more time with God's Word than you usually do. You can also be encouraged in your faith by reading and listening to stories of people who have been healed.
Don't become discouraged when you don't see immediate results to your prayers. It doesn't mean there is anything wrong with your faith if an answer doesn't come instantly. Continue to pray, continue to thank God, and ask others to pray and agree with you.
Ask yourself if there is a spiritual or emotional issue that could be affecting your physical health. It's important to open up every area of your life to God so He can heal your entire being. Ask God if there is something blocking your healing. If He reveals an issue to you, deal with it through repentance and whatever else you need to do to make it right.
Continue to resist the devil. He is the source of sickness, not God. And he will try to deceive you into doubting God's healing power. So put the devil in his place. Refuse to accept negative thoughts or doubts, and replace them with God's Word.
Let God direct you about how to receive your healing. Many times, when we are sick, we get it in our minds that God will heal us in a certain way, and we get disappointed when it does not happen as we thought it would. Often, we block God's healing power simply because we are not open to the many means God uses for healing. Your healing may come to you by prayer, by medicine, or by both. Be open to all of God's healing methods.
You may need to see a physician. It is not wrong for a Christian to seek medical care. Medicine is a gift God has given us. Doctors are a means through which God can bring you your healing, so be open to it and visit a doctor if you haven't already done so.
You may need to simply receive. Many Christians have not learned how to receive from God through simple faith. If you believe this is an area where you are struggling, ask God to help you learn how to receive from Him.
What should I do when I'm tempted to doubt my healing? How do I keep my healing?
The devil comes to all of us to try to steal whatever blessings we receive from God. He attempts to introduce doubts into our minds. If we are experiencing doubts about a healing we have received, we must recognize that the source of the doubt is the devil. It's also important to realize that healing is something we receive and keep by faith. You can combat doubts by reminding yourself of the moment you released faith for healing. Surround yourself with people who believe in the power of God. Read the Bible and encourage yourself with God's promises of healing. Pray daily to stay close to God, and keep your mind fixed on Jesus. All these things can help you push doubt out of your life so that you can hold on to your healing.
Why isn't everyone healed?
Romans 12:3 says, "God has dealt to every man the measure of faith." According to this Scripture, everyone has faith. The capacity to believe is under the control of each individual. But not everyone directs his or her believing toward God. For instance, one person may put his faith in himself and his own ability. Another person may direct her faith toward money and what it will get her. Many people who need healing believe that their sickness is more than a match for them and that they are going to suffer defeat. This is fear—a belief that God's power is not enough to beat sickness. If a person believes in the power of sickness more than the power of God, it will be hard for that person to receive God's healing.