Your Year of Breakthrough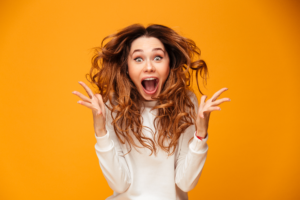 What if next year could be better–much better–than this year or last year or even the year before? With 2022 on the horizon, it's time to consider what you would like to see in the coming year. Are there unmet needs you are facing or hopes and dreams you would like to see realized? If you choose to engage your faith and lay hold of the promises of God, 2022 can be year of breakthrough, filled with miracles. The key is to engage your faith.
Nothing is too hard for God. Psalm 72:18 says, "Blessed be the Lord God, the God of Israel, who only does wondrous things!" God is more than able, but you must reach out in faith in order to receive.
So how do you actively engage your faith to receive the promises of God? James 1:25 NLT says "But if you look carefully into the perfect law that sets you free, and if you do what it says and don't forget what you heard, then God will bless you for doing it."
To see results: 1. Believe God's Word, then  2. Take action and do what God's Word says to do.
We must first believe God's promises and then demonstrate our faith through our actions. It is through our actions that faith finds its full expression. (James 2:22)
In order for 2022 to look different than 2021, you will need to take actionable steps of faith. Henry Ford, visionary and founder of Ford Motor Company said "If you always do what you've always done, you'll always get what you've always got."
One way to see change is to give. You can give of your time, your talent, or your resources. When we give by faith, partnering with God, we can expect miracles. In Genesis 8:22, God gives this principle… As long as the earth remains, there will be a cycle of seedtime, and then harvest. This is not simply an agricultural phenomenon, but a spiritual principle that can bring tremendous breakthrough in the lives of those who practice it. In Luke 6:38, we see clearly that giving is followed by receiving, just as sowing seed is followed by reaping a harvest.
Here's Brian's story of God's provision after sowing:
"God helped us in a very difficult journey of obtaining a mortgage loan to buy a house. We were 12 days away from being homeless. At our lowest point in the process, I made a small $15 seed-faith gift to your ministry and your prayer partner said, 'God is going to come through.' Well, He did! We got the keys to the new house on the 18th and our rental was up the 30th! Thank you for the Abundant Life Prayer Group and Praise God for His never-ending miracles!" —Brian in Florida
When we give, we can pray and expect multiplication. We can give with intention, blessing others and releasing our faith for blessings in our lives as well. Ephesians 6:8 says, "knowing that whatever good anyone does, he will receive the same from the Lord…"
When you give to this healing ministry, you help get the message of God's healing power to people who are in need. When you do that for others, you can also expect a harvest of healing in your own life. And when you send in your prayer request, you can know your request will be covered in prayer. We are believing with you for the miracle you need. Check out this miracle testimony from Ruth in North Carolina:
Ruth had severe pain in her left hip. She couldn't even sit down because of the pain so she had to lay on her right side. While watching The Place for Miracles, she heard Richard give a word of knowledge that someone with pain in their left hip was being healed. Ruth exclaimed 'Yes, Lord! I'll take my miracle now, in the name of Jesus!" In less than 15 minutes the pain was completely gone and she was able to sit down again!
What are you believing for in 2022? Now is the time to give generously and in faith. Please pray about giving a generous year end gift as your act of faith, looking to God to multiply it and to lead you in receiving abundant provision and blessings.