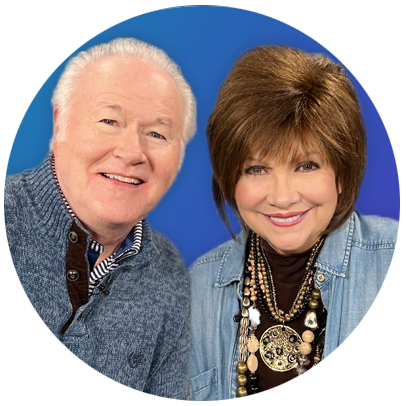 "He is risen." "He is risen, indeed!"
This refrain will be heralded by believers around the world on Easter Sunday, April 9. And that's as it should be as the resurrection of our Lord and Savior, Jesus Christ, risen and alive forevermore, is the very foundation of our Christian faith.
The living Christ is our salvation, our joy and our hope—not only in this life, but throughout eternity, as Paul teaches in   1 Corinthians 15:17-20…And if Christ is not risen, your faith is futile; you are still in your sins! Then also those who have fallen asleep in Christ have perished. If in this life only we have hope in Christ, we are of all men the most pitiable. But now Christ is risen from the dead, and has become the firstfruits of those who have fallen asleep.
Lindsay and I want to wish you a joy-filled and wonderful Easter Sunday!
We pray that as you celebrate the resurrection of our Lord, the reality of His glorious presence by the Holy Spirit who lives within you, will fill you with His love, grace and mercy…on this day…and through the coming year.
If you have haven't asked Jesus to be the Lord of your life, and would like to, Richard would like to pray with you.
Just click the button below.