Join Us for Prayer
Friend, I encourage you to join us in a resolute call to action, committing 30 days to fervent prayer for our nation. As we embark on this journey, remember James 5:16, which states, "The prayer of a righteous person is powerful and effective." Through our prayers, we can unleash the power of God, inviting divine intervention into the very fabric of our country. Together, in prayer, we can shape the destiny of our land and usher in a much-needed spiritual awakening. Let's rise up and stand in faith, knowing that our prayers hold immeasurable power and potential.
As we intercede for our nation, we can be encouraged by the promises of our faithful God. According to Jeremiah 33:3, we know that God wants to reveal His wisdom, guidance and plans if we call out to Him. Our prayers aligned with His will have a powerful impact (1 John 5:14).
Thank you for joining us as we stand together in prayer, united in purpose. Now let's press on in prayer for our nation, knowing that He who is faithful will bring forth a harvest of transformation.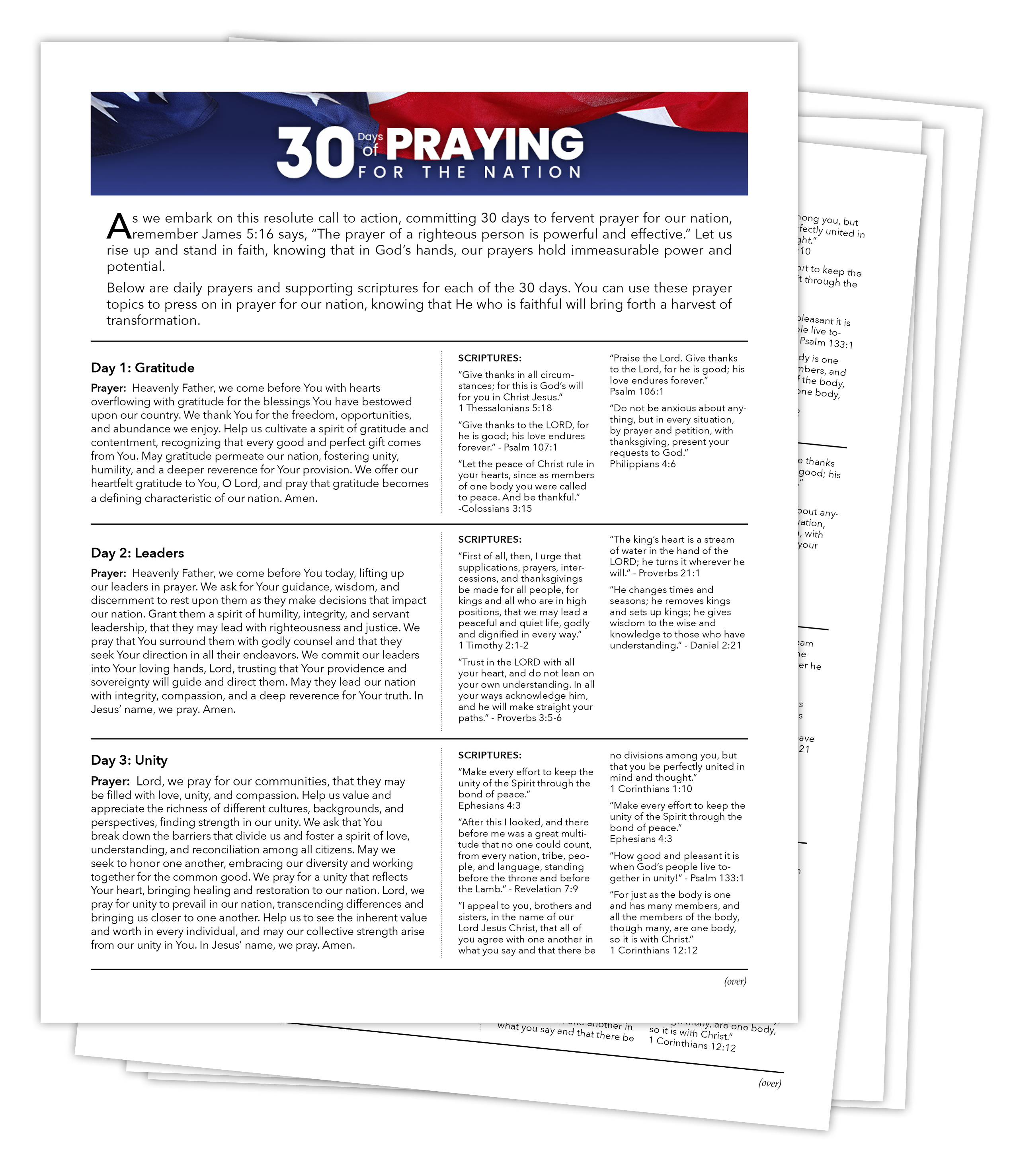 30 Days of Prayer for your Nation PDF
Yes, Richard, I will join you in Prayer
for thirty days over our nation!
"Therefore I exhort first of all that supplications, prayers, intercessions, and giving of thanks be made for all men, for kings and all who are in authority, that we may lead a quiet and peaceable life in all godliness and reverence. For this is good and acceptable in the sight of God our Savior, who desires all men to be saved and to come to the knowledge of the truth."  NKJV