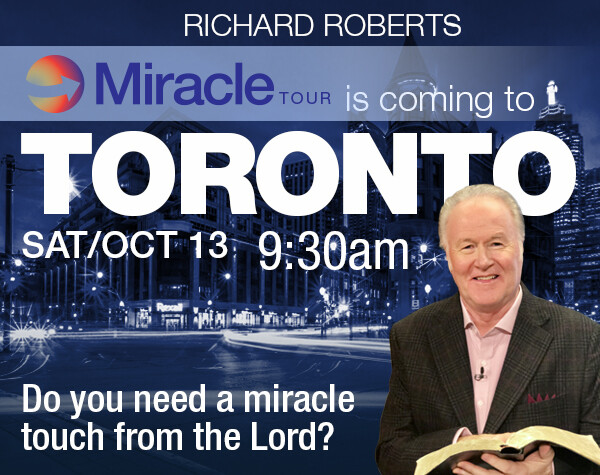 Join Richard for a powerful message from the Bible about the full, abundant…
Better Life
… Jesus came to give us—experiencing it and sharing it—as we do the greater works Jesus spoke of in John 14:12
.
If you need a touch from the Lord, come…
expecting and believing for your miracle
.
October 13, 2018 – 9:30 am
Old Mill Toronto Hotel
21 Old Mill Road, Toronto, ON M8X 1G5
For hotel rooms & directions only, call
: (416) 236.2641
OldMillToronto.com
ADMISSION IS FREE Register today online at www.oralroberts.com or by phone: 1.918.591.2111 or 1.416.485.8431
Doors open at 8:30 am, Service starts promptly at 9:30. Seating is limited and is first come, first seated. The Old Mill is a convenient 2 minute walk from the Old Mill Stop on the TTC.